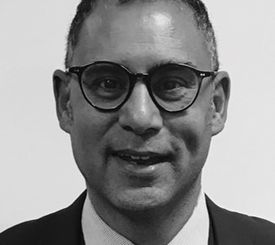 Gene Payne
Head of Harris Leadership College
Gene leads the Harris Federation Leadership College. He is a lead member of the Principal's Programme Design and QA Team for all four Harris Federation NPQs - NPQEL, NPQH, NPQSL and NPQML.
Before re-joining the Harris Federation in 2018 Gene was a Headteacher in East Sussex. The most fulfilling of his many education roles which cover more than 30 years. His most exciting time was in 2008 - 2010 working with the Harris Student Commission on Learning.
Gene was the first Assistant Director for Applied Research at the National College for School Leadership, when it first opened in 2001, and the NCSLs first Operational Director for Networked Learning. He was educated at Southampton University, Oxford University and Cambridge University.
Gene has also been an author of KS3, KS4 and KS5 geography resources, an adviser to the National Strategy team for networking and collaboration , a member of the first DfE National Teacher Research Panel, the first external examiner for the innovative Masters in Teaching (MTeach), a Special Lecturer with Nottingham University, a Director of GoddardPayne Consulting and a Senior Associate at the Innovation Unit.